Sew Together News - Tattooed North has arrived!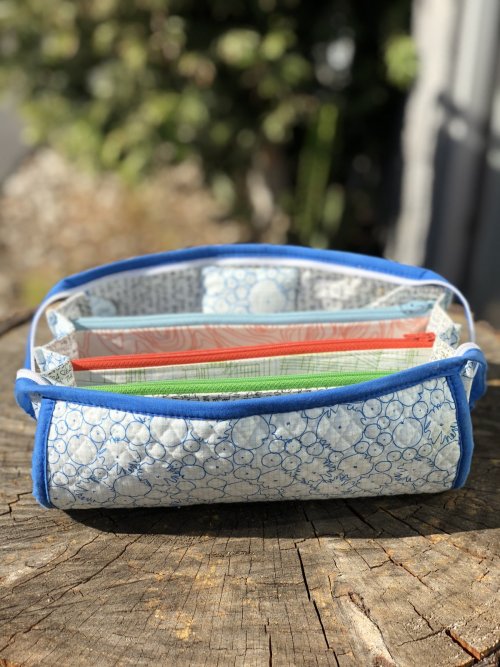 The Sew Together Bag
We had an absolute blast teaching this class earlier this month and we look forward to guiding more of you on how to make this amazingly versatile bag in March. Hope you can join us March 13th and 20th for this fun adventure!


---
Quilt 102: Foundation Paper Piecing
After selling out our FPP class in February we've put another session on the calendar so we can demystify this process for even more of you. This technique will ensure you have the sharpest points and allows you to create blocks you just can't get any other way. Join us March 16th for this fun and informative session!


---
Tote Bag 102
Do you have your first sewing project under your belt and are looking for a new challenge. This tote bag is just the ticket. With fusible fleece for body an exterior pocket and an interior zipper pocket, this tote ticks all the boxes. You'll want to make a bunch to give as gifts! Hope to see you March 9th for this fun beginner friendly class.


---
Tattooed North by Libs Elliott


Prints are inspired by Lib's summers spent on Sandy Island in Northern Canada - pine needles, cobwebs, rocks, ripples, sand, and birch bark. Some of them are subtly "tattooed" with metallic and pearl inks. You are going to fall in love with this line! In store and online now.
Thank you for supporting your local quilt shop!
xoxo,
Victoria, Sue, Tess, Eliza & Otto, the shop pup