Sew Together News - Summer Sewing Edition - 5/30/18

May 30, 2018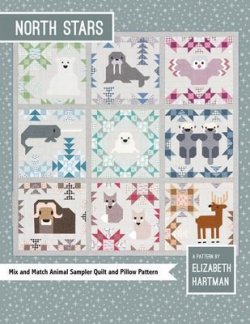 New Elizabeth Hartman Patterns
Penguins love a good party!
Swans are a-swimming.
In the far north you will meet Patty Polar Bear, Willa Walrus, Owen the Owl, Neville Narwhal, Lucille the Seal, Olive & Oswald Otter, Meredith Muskox, Fritz & Fred Fox, and Reggie Reindeer.

Come in and make some new friends!!!
---
Playhouse Teepee
This Playhouse Teepee Pattern by Simple Simon and Company is the perfect project to sew up for a summer of fun! Why isn't this adult sized?!!! Everyone needs a teepee. Come in and pick up the pattern for the special littles in your life.


---
The Perfect Summer Dress
The Rose City Halter Dress is the classic summer dress.

Pick up the pattern today.

The Rose City Halter Dress would look sew cute
in
Neon Neppy




or

Mariner Cloth



for a totally fresh take on this cute halter dress.



---
Summer Sewing


What do you have planned for summer sewing?

If you need inspiration come and check out our patterns.

Come in and share your projects with us. We love to see what you are sewing.

Don't forget to tag us on Instagram at #sewtogetherlounge


Don't forget to sign up for summer camp!!!

See you soon to sew together.

xo


1031 W. Manchester Blvd., #1
Inglewood, CA 90301
424-393-4038